Starting Your Bespoke Journey
Whether you'd like to customise an existing design, reimagine an heirloom, or create an entirely new design, starting your journey couldn't be simpler. Once you've filled in the form, we'll be in touch within 48 hours to arrange a complimentary consultation.
Discovery Session
Either virtually or in person at our London studio, we'll discuss your plans, inspiration and any ideas you might have. By the meeting's end, we'll have a solid idea of the design and budget, and if you'd like to move forward, we ask that you put down a design deposit that will go towards the final cost of your bespoke jewellery.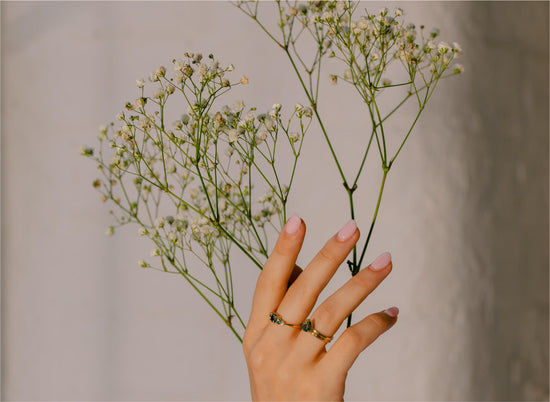 Sourcing & Design
Sourcing
Every diamond and gemstone we use is hand-selected, chosen with over 12 years of experience working in the trade. We take you through a wide range of options, exploring each one in fine detail. Our diamonds and gemstones are sourced through a local and global network of suppliers who align with our values of ethical practices (please see our Ethics & Sustainability page for more). 
Designs & Concepts
Our concepts focus on craftsmanship, timeless design and a spark of creativity, which you'll see through detailed hand drawings. We'll send you 3-5 sketches for feedback and revisions, bringing our concept to life.
Final Models & Visualisations
Once you're happy with the initial sketches, we create state-of-the-art 3D visualisations of your design. These incredibly detailed drafts allow you to see the future creation in all its beauty and from all angles.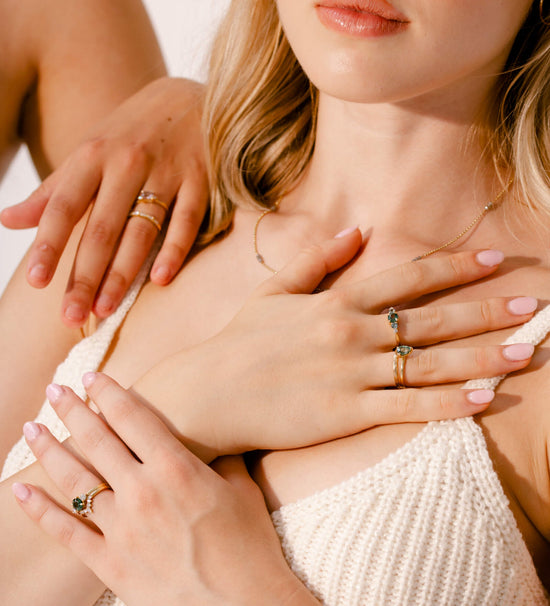 Craft & Delivery
Craft & Creation
Working with diligence and speed, we then begin casting and hand fabricating your jewellery. This is where our skill shines through, creating beautiful designs crafted with precision and care. If your item requires engraving or specialist stone cutting, we'll integrate this into the production schedule.
Handover & Delivery 
Once we've finished your item, we'll coordinate collection or insured special delivery and provide an optional 30-minute zoom call to talk about care and cleaning. Each item comes with a mini care guide, certificate of authenticity and specifications of each element. In addition, we ship in discrete external packaging (essential for a surprise proposal!) and a beautifully designed interior box.