History
Founded in 2009, Ivy Nixon Jewellery is the design practice of Charlotte Dey and the namesake of her great-grandmother, a woman who loved to see the beauty in everything. 
Charlotte surrounded herself with art and curious artefacts from a young age, sowing a deep love of elegant, timeless objects. After completing her studies at Nottingham Trent University in Decorative Arts, she began her career in jewellery restoration. Finding and revealing the beauty in these artefacts became an intrinsic part of her artistic process, inspired by ancient cultures and modern aesthetics. You'll see this close attention to detail across Ivy Nixon Jewellery - from stunning vintage keepsakes to irresistible bespoke pieces that bring each individual's inspirations to life.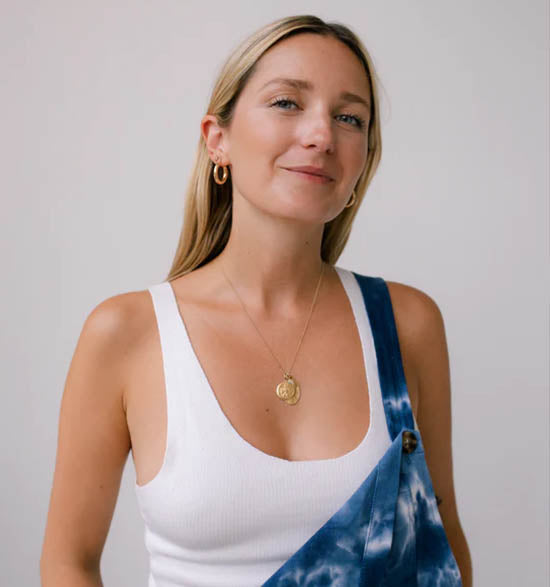 Materials
Working with stones and metals forged in the Earth over epochs is an extraordinary privilege, and we hold deep respect when sourcing and selecting our materials. Our years of hard-won experience seeking out the best and brightest materials, from flawless diamonds to oceanic teal sapphires, helps us when we begin our work, uncovering the unique character of each element and drawing out its inherent brilliance and beauty.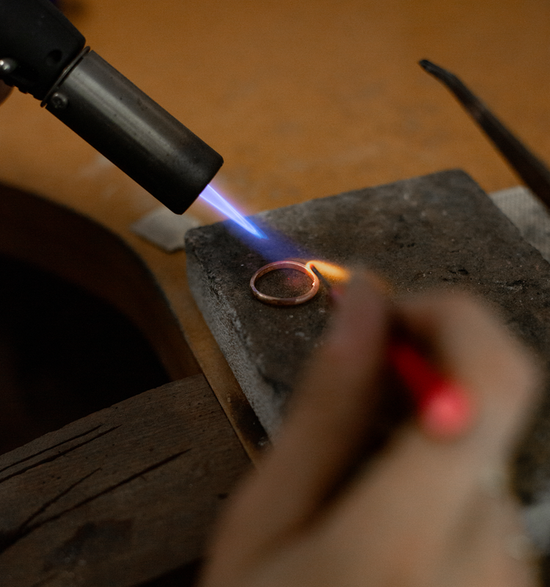 Ethics & Sustainability
We're meticulous about how and where we source our materials. We work exclusively in superior quality recycled metals, ensuring we take no more from the Earth than we need to. We also offer lab-grown diamonds and antique stones to help reduce our footprint. Whichever metal or stone you choose, you can feel comfortable knowing that everything we use is fully traceable, in-line with Kimberly Process standards and always conflict-free.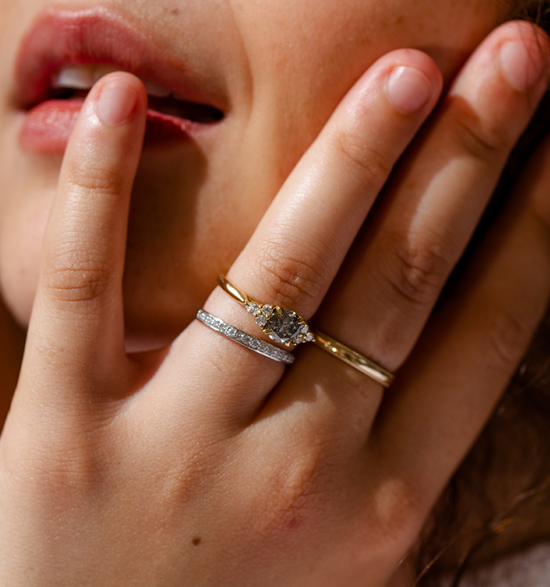 "
Being a part of your special event is what brings us to work every morning. So let us design and craft a one of a kind piece that will symbolise your unique relationship."
-Charlotte Dey 
Craft
From design to delivery, each step is handled with unparalleled care and attention to detail using traditional skills blended with modern technology. We work with a carefully selected circle of engravers and stone setters who work by hand according to generations-old traditions. Whether you're looking for a personalised engagement ring or a piece from our collection, take pride in knowing that we lovingly craft and hand-finish each piece in our London studio.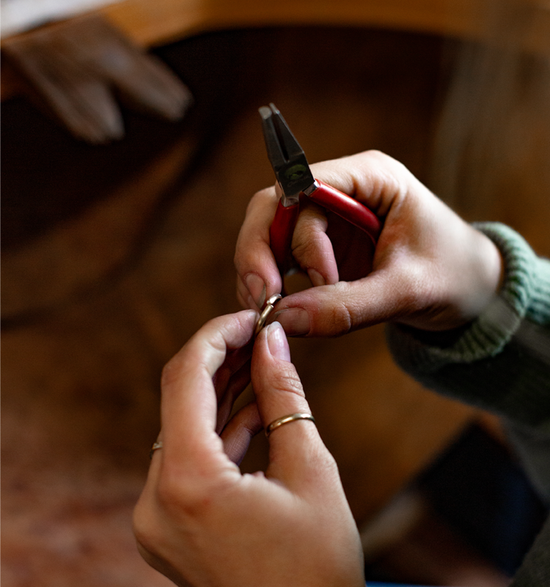 Care
Ivy Nixon Jewellery takes a relaxed, honest and professional approach to clients. There's something extraordinary about getting to know our clients and creating a piece for their relationship and milestone event. We embody these elements in the designs by uncovering your relationship's intuitive and finer details, creating items you want to love forever.